From: Dagenham, England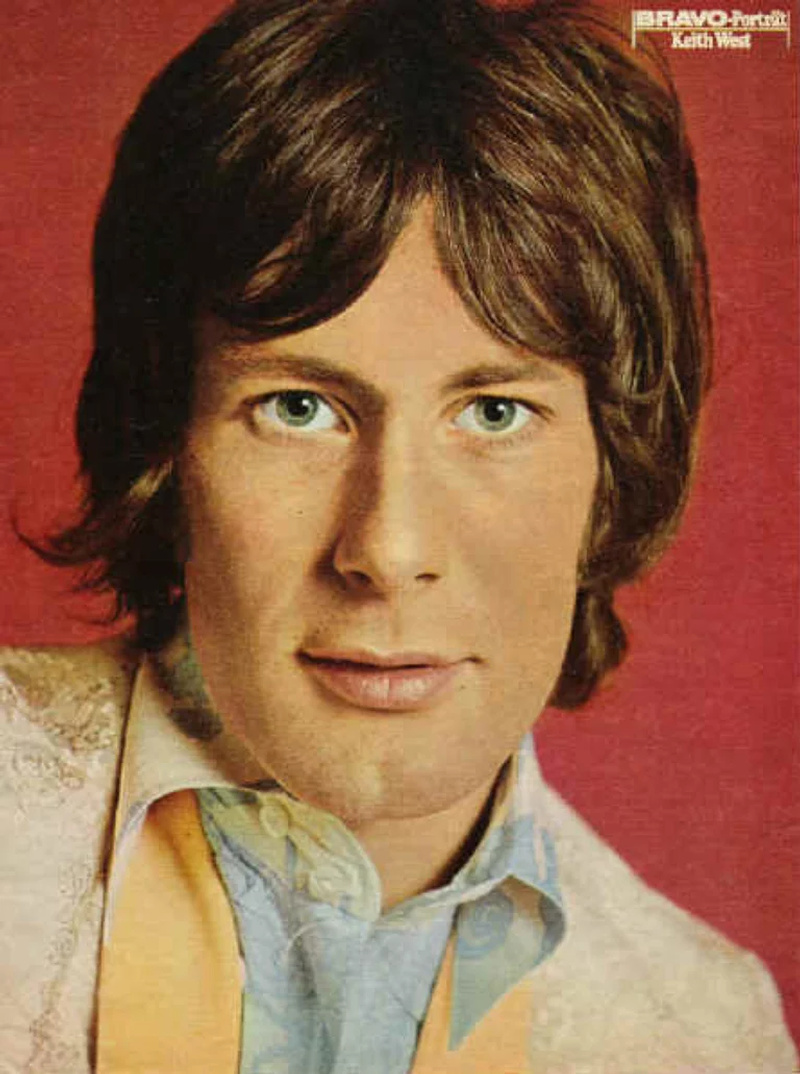 Born Keith Hopkins on December 6, 1943 in the far eastern suburbs of London, he took on the stage name Keith West at age 21 upon becoming the frontman and lead singer of the R&B band the In Crowd in 1964. The group issued three singles with the first ('That's How Strong My Love Is') becoming a minor hit in 1965, reaching the #48 spot on the British charts.

In early 1967, the In Crowd evolved into Tomorrow with West also at the helm and became one of the best acts during the hay day of the swingin' London psychedelic scene, issuing two outstanding singles and a very well put together LP. Most of their repertoire was co-written by West (credited as Hopkins) along with his writing partner Ken Burgess. At the same time, West was also developing a budding solo career, working with producer Mark Wirtz on his "A Teenage Opera" project. This effort never entirely came to fruition, but garnered a few hot selling 45s, the first being 'Excerpt From "A Teenage Opera"', which did very well, peaking at #3 on the British charts. The second single 'Sam' was also a Top 40 hit, making its way to the #38 spot.

In 1968 after Tomorrow had disbanded, West continued his solo career and issued the outstanding single 'On A Saturday' in the summer of that year. Another track of note that was recorded at around this time but not originally released is the excellent 'She'. By this time, West had also become quite the producer and is credited in that capacity for most of the material recorded by Steve Howe's band Bodast in 1969.

In the early 70s, West continued to release solo 45s and in 1974, an LP titled Wherever My Love Goes. By the mid 70s, West was the lead singer for a group called Moonrider. He continues to produce and record music to this day, which is now used primarily within the advertising industry.

Artist information sources include: The book, 'Tapestry of Delights Revisited' by Vernon Joynson.