From: Los Angeles, CA, USA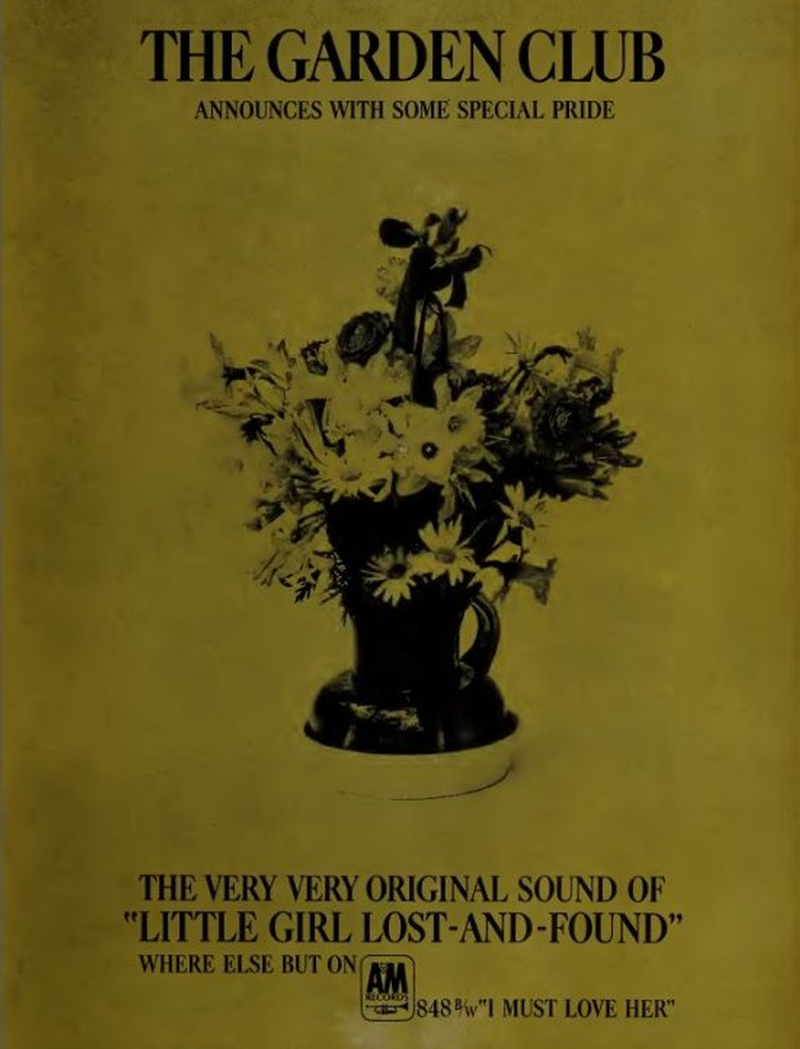 The Garden Club was an A&M Records, spring of 1967 one-off 45 ('Little Girl Lost-And-Found' b/w 'I Must Love Her') studio project that included unknown session musicians, along with Ruthann Friedman (lead vocals) and soon to be Brewer & Shipley member Tom Shipley (lead vocals). The A-side became a regional hit in and around the L.A. area, but it's the rather unique "power folk" flip that really resonates.

Due to the moderate success of the record, Friedman was asked by A&M to form a live version of the group to help further promote the record. Jorma Kaukonen of the Jefferson Airplane suggested his brother Peter Kaukonen for the band, and as a result, Ruthann and Peter became a couple that traveled up and down the coast, eventually forming a band known as Petrus. Shortly thereafter, Friedman went on to write 'Windy', which of course became a #1 smash for the Association.

If you have any further information on this group, please e-mail to paulmaze@techwebsound.com.

Artist information sources include: The book, 'Fuzz, Acid, and Flowers Revisited' by Vernon Joynson.