From: Los Angeles, CA, USA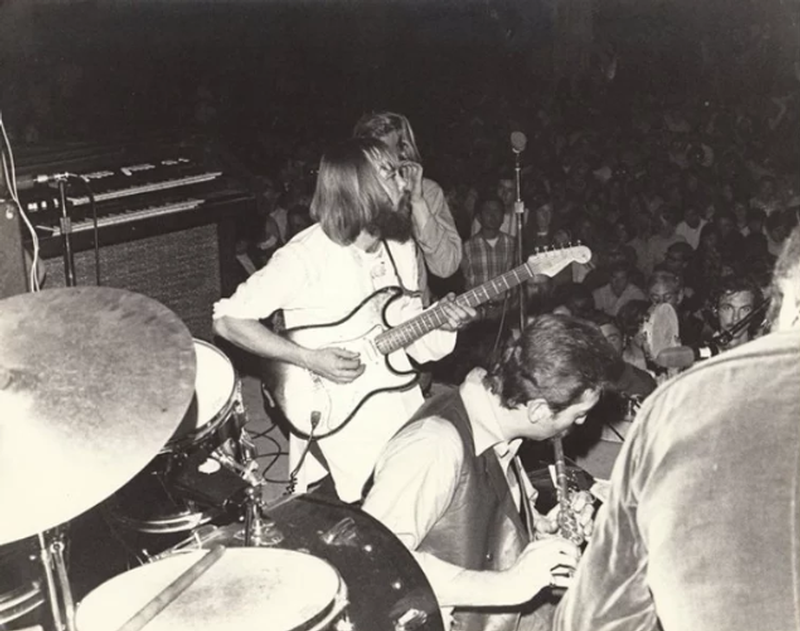 This short-lived L.A. studio band was the brainchild of successful session musician and producer Mike Deasy (guitar, sitar), and prior Captain Beefheart And His Magic Band member Ry Cooder (slide guitar). They successfully blended Indian and western instrumentation and music, creating a truly awesome late 60s psychedelic sound. Other members included Mike Deasy's six year old son Michael "Sean" Deasy (drum, vocals), Joe Osborne (bass, engineer), Larry Knechtel (bass, keyboards), Jim Gordon (drums), Ben Benay (sitar), Mike Melvion (keyboards) and Jim Horn (woodwinds). "Lybuk Hyd", who was also credited on the album, was actually an alias for Mike Deasy himself.

The ensemble released one LP (Tanyet) in late 1967 and a supporting single ('Changes (Tygstl)' b/w 'Ceyladd Beyta') in early 1968. Prior to this project, Mike Deasy had already been a very successful session guitarist for the likes of the Beach Boys, Monkees and Association. He was also a member of the Wrecking Crew and had been the creative force behind both the Flower Pot and Friar Tuck & His Psychedelic Guitar.

After the ensemble broke up, Osborne became a member of the Dillards and then a session musician for Simon & Garfunkel; Knetchel became a member of Bread and a session musician for Dave Mason, Lee Michaels, Art Garfunkel and Neil Diamond among others; and Ry Cooder of course went on to become a very successful session musician and solo artist. Mike Deasy also continued his success as a session guitarist and ongoing member of the Wrecking Crew.

Artist information sources include: The book, 'Fuzz, Acid, and Flowers Revisited' by Vernon Joynson.