From: Los Angeles, CA, USA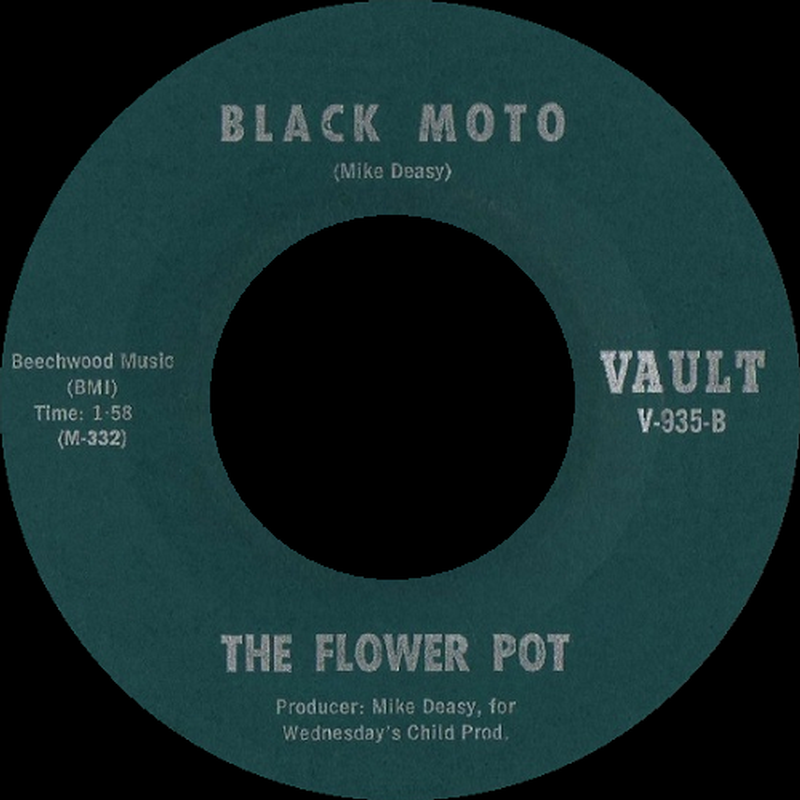 The Flower Pot was a short-lived, L.A. studio concoction of successful session musician and producer Mike Deasy (guitar, sitar). Deasy was a member of the Wrecking Crew and already had an impressive history playing with several major music acts (Ricky Nelson, the Everly Brothers, Richie Valens, etc.) since the mid-late 1950s. A native of southern California, Deasy broke major ground in the mid-late 60s, playing his unique style of guitar on several pivotal L.A. area records, as a budding pop-psych sound began to take hold all around him. His resume includes landmark recordings with the Beach Boys, Monkees, Association and Frank Zappa, just to name a few.

Deasy issued two 45s in 1967 under the Flower Pot moniker ('Mr. Zig Zag Man' b/w 'Black Moto' and 'Wantin' Ain't Gettin'' b/w 'Gentle People'). It is unclear exactly who the other musicians were that played on these records, but it's reasonable to speculate that most of them were also involved with another Deasy project called Friar Tuck & His Psychedelic Guitar, which was active at around the same time. Other musicians credited on this loony LP include Ben Benay (guitar), Jim Healms (guitar), Butch Parker (piano), Mike Henderson (organ), Toxie French (vibes), Jerry Shelff (bass) and Jim Troxel (drums).

At about the same time that the Flower Pot records were being produced and issued, Deasy was also working as a session guitarist with the Association on their latest LP at the time titled Insight Out. A more polished version of 'Wantin' Ain't Gettin'' appears on this album with writing and guitar credit given to Deasy. Deasy later went on to co-found the Ceyleib People and continued his success as a session guitarist and ongoing member of the Wrecking Crew.