From: New York, NY, USA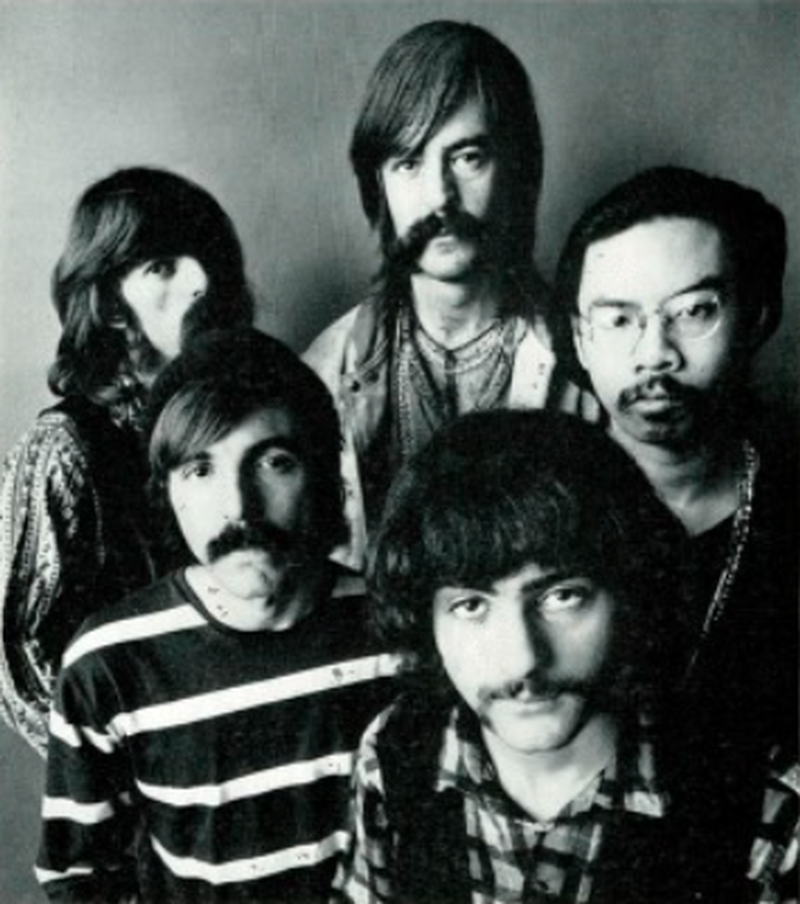 This rather obscure, underrated and uniquely named outfit was formed in New York City during the fall of 1967 by Roy "Bones" Michaels (vocals, bass) and Bob Smith (vocals, keyboards, drums), who brought in other members William David "Charlie" Chin (guitar), Michael Equine (drums, guitar) and Larry Israel Packer (guitar, violin). As a side note, Michaels had previously played with both Stephen Stills and Richie Furay in the pre-Buffalo Springfield band the Au Go Go Singers. The group's local popularity steadily grew into 1968 from gigging regularly at the now legendary Cafe Wha?, which led to them becoming the house band at the popular hot spot the Electric Circus.

By 1969, the band had met Jimi Hendrix and signed with his manager Michael Jeffery, who had previously managed the Animals and co-managed the Jimi Hendrix Experience for a time with Chas Chandler. Jeffery was able to quickly get Cat Mother And The All Night Newsboys a contract with the Polydor label, and Hendrix, impressed with the group's energetic and eclectic output, offered to produce their first single ('Good Old Rock 'N Roll' b/w 'Bad News'), which was recorded at Electric Ladyland studios and issued in the early summer of '69. The A-side quickly shot up the U.S. charts, peaking at #21 on theBillboard Hot 100 and prompted the release of a debut LP titled "The Street Giveth...And The Street Taketh Away" that July, which was also recorded at Electric Ladyland and produced by Hendrix. Outside of their more straight-forward, 50s style Top 40 hit 'Good Old Rock 'N Roll', the remainder of the album is highly original and includes a savory mix of country rock and Rollings Stones influence. Highlights on the record include 'How I Spent My Summer', 'Favors', 'Marie' and the over nine minute long prog-psych instrumental 'Track In 'A' (Nebraskan Nights)'. It should also be noted that around this time the group played the Fillmore East, opening up for the Band.

In an effort to sever ties with their manager Jeffery, the band relocated to San Francisco in early 1970 and later settled in the Mendocino area. A followup LP titled Albion Doo-Wah... was recorded and released during the summer of that year, which is also quite good and a bit more country-tinged than their debut. Standout tracks on this album include 'Riff Raff', 'Boonville Massacre', 'Been All Around The World' and an album-titled instrumental. Additional members were also added for this record: Jay Ungar (violin, mandolin, guitar, & vocals), Paul Johnson (guitar) and special guest Lyndon Lee Hardy (vocals on two tracks). Two more LPs followed on Polydor (Cat Mother in 1972 and Last Chance Dance about a year later), which included some lineup changes and also didn't sell that well. They did however stay together playing live into 1977 before finally calling it quits.

Artist information sources include: The book, 'Fuzz, Acid, and Flowers Revisited' by Vernon Joynson.