From: Los Angeles, CA, USA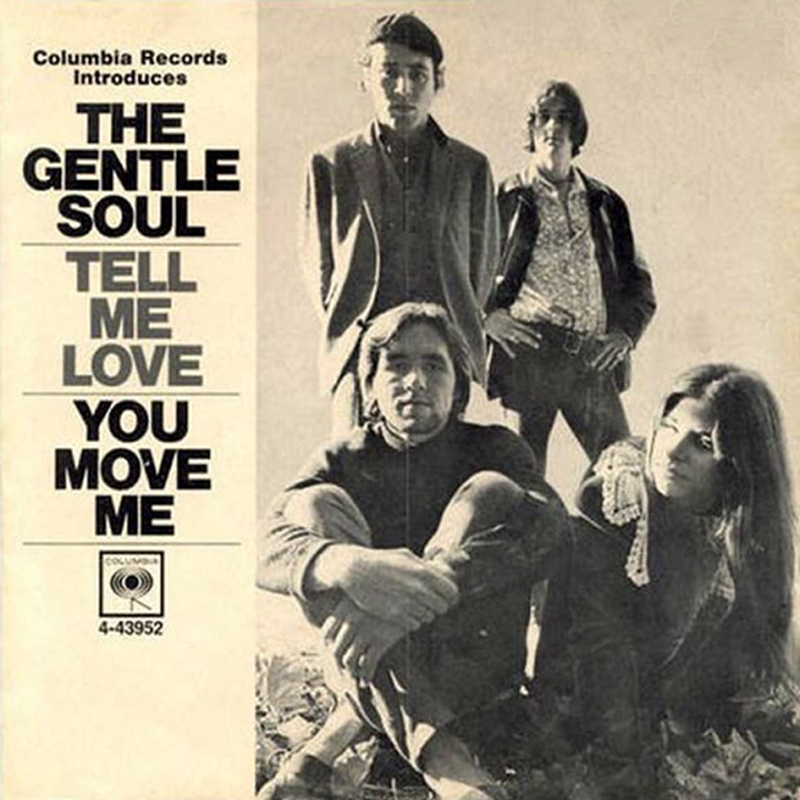 This slick L.A. duo was comprised of singers-songwriters Pamela Polland (vocals) and Rich Stanley (lead guitar, vocals). Throughout their three years together, they managed to develop a breezy, yet strong style of folk-rock, in some cases nicely sprinkled with a hint of psychedelia. Although virtually unheard of by most people, their material rises above many other bands of this period and genre due to the uniqueness of the compositions, strong instrumentation, outstanding male-female vocal harmonies and thought provoking lyrics that seem to match perfectly with the melodies. Prior to the Gentle Soul, Polland had already seen some success in the music business by having her song 'Tulsa County' covered by the Rising Sons (it was also later redone by the Byrds on their 1970 LP Ballad Of Easy Rider).

Polland and Stanley got together in 1966, signed to Columbia and with supporting members Riley Wyldflower (rhythm guitar) and Sandy Konikoff (drums), released their outstanding debut 45 ('Tell Me Love' b/w 'You Move Me') in 1967. Unfortunately, as great as the record is, it surprisingly made little commercial impact. Their follow up single ('Our National Anthem' b/w 'Song For Three') also followed in this unsuccessful vein.

In 1968, they issued an outstanding, self-titled LP on Columbia's sister label Epic, which was produced by Terry Melcher (Byrds, Paul Revere & The Raiders). Not only is the record stuffed with highly original compositions, but the instrumentation is also outstanding. Many of the backup musicians that played on the album are top notch and now quite famous, including slide guitarist Ry Cooder (Captain Beefheart And His Magic Band, Ceyleib People), guitarist Mike Deasy (Flower Pot, Friar Tuck And His Psychedelic Guitar, Ceyleib People), bassist Bill Plummer (Cosmic Brotherhood) and Van Dyke Parks on harpsichord. Unfortunately the LP didn't sell well either, which prompted an eventual breakup of the ensemble in 1969. Polland went on to sing with Joe Cocker for his Mad Dogs And Englishmen album and tour.

Artist information sources include: The book, 'Fuzz, Acid and Flowers Revisited' by Vernon Joynson and an article by Richie Unterberger at All Music Guide.