From: Glasgow, Scotland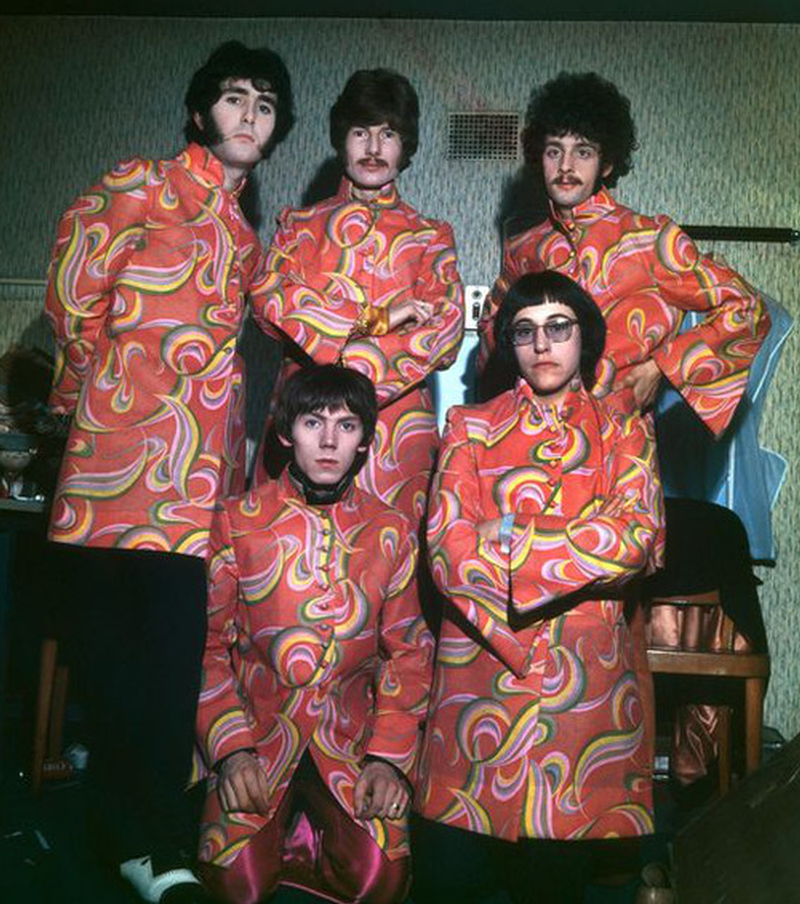 This Scottish band started life back in 1961 as a group of teenagers that originally called themselves the Gaylords. Original members were William "Junior" Campbell (lead guitar, keyboards), Patrick Fairlie (guitar), Billy Johnson (bass) and Tommy Frew (drums). The band was originally inspired by the Everly Brothers and Cliff Richard & The Shadows, and cut their teeth playing local clubs for little or no money. Frew and Johnson didn't last long and were replaced by Raymond Duffy (drums) and Bill Irving (bass). The band began to gain ground when Thomas McAleese (lead vocals) was added as front man and took the stage name Dean Ford. The group then renamed themselves Dean Ford & The Gaylords and played live for three years before finally being awarded a record contract by EMI in 1964. Between 1964 and 1966, Dean Ford & The Gaylords issued four singles on the Columbia label and towards the end of their run, they relocated to London and Irving was replaced by Graham Knight (bass). It was this lineup that changed their name to the Marmalade in 1966 to keep up with the quickly changing, swinging London scene.

After signing a new record contract with CBS in the fall of 1966, the band began issuing 45s again, but didn't make an impact until their third single ('I See The Rain') was issued in the late summer of 1967. Although the song didn't end up charting in the U.K., it became a #1 hit in the Netherlands and was highly praised by Jimi Hendrix, calling it "the best cut of 1967". By this time Duffy had left and was replaced by Alan Whitehead (drums). During this period, they landed a residency at London's Marquee Club where they supported, amongst others, the Action and Pink Floyd, building a reputation and following, including touring with the Who, Joe Cocker and Traffic.

In the spring of 1968, the Marmalade finally had a U.K. hit with the single 'Lovin' Things', which peaked at #6 on the British charts. This prompted the release of their first LP (There's A Lot Of It About) in November, 1968. In December of that year they scored a #1 U.K. hit with a Beatles cover of 'Ob-La-Di Ob-La-Da', becoming the first Scottish group to top the British charts. In late 1969, the band changed record labels again, signing to Decca with the contractual agreement that they write and produce their own songs. This proved to be a good move when they issued the original single 'Reflections Of My Life', which became their biggest worldwide hit, topping the charts in Europe, South America, and reaching #3 in the U.K. and #10 in the U.S. The success of this track prompted the release of a second LP titled Reflections Of The Marmalade. Two more U.K. hits then followed with 'Rainbow' (#3) and 'My Little One' (#15).

In the spring of 1971, Campbell left the Marmalade to pursue a solo career, which proved to be a big blow to the band. The group finally bounced back by recruiting ex-Scots Of St. James and Poets member Hugh Nicholson (lead guitar, vocals), who brought with him a heavier sound and his own original songs for them to record. Around this time, Whitehead was replaced by another ex-Poets member, Dougie Henderson (drums), and more Top 10 U.K. hits followed, prompting the release of a third LP titled Songs in late 1971. A final Decca single ('Radancer') was issued in the spring of 1972, which was again a success, reaching #6 in the U.K. Surprisingly, Nicholson suddenly then quit the group and was replaced by Mike Japp (lead guitar, keyboards, vocals). More lineup changes followed and a fourth LP (Our House Is Rocking) in the fall of 1974, but the group never regained momentum and finally called it quits after struggling into the early 1980s.

Artist information sources include: The book, 'Tapestry of Delights Revisited' by Vernon Joynson and an article by Bruce Eder at All Music Guide.