From: Riverside, CA, USA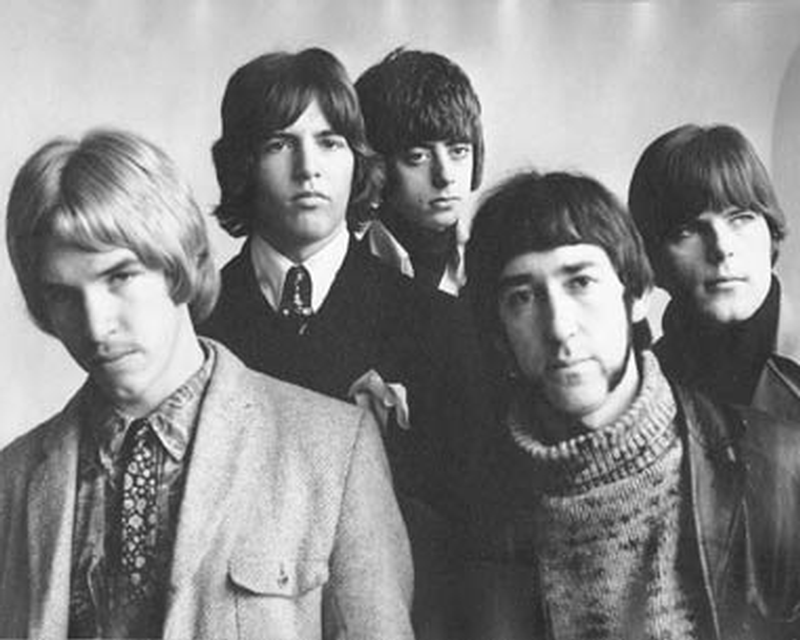 The Misunderstood was a truly great and underrated California band that had tons of talent, creativity and energy. They were also an awesome live act to boot, but were prematurely torn apart by the Vietnam War draft in 1967, denying them the big break they rightfully deserved. At one time, they were described as the "American Yardbirds" by Rolling Stone magazine.

The group evolved out of a Riverside, CA surf outfit called the Blue Notes in 1965. Original members included Rick Brown (lead vocals), Greg Treadway (guitar), Steve Whiting (bass), Rick Moe (drums) and George Phelps (lead guitar). It wasn't long before Phelps left and was replaced by Glenn Ross Campbell (steel guitar), cementing their classic lineup.

Their big break came when legendary British DJ John Peel saw them play at a Riverside shopping mall and signed on as their manager. They promptly followed Peel back to the U.K., relocating to swinging London where they signed to Fontana Records in mid 1966. In November of that year, they recorded a group of songs and issued the outstanding single 'I Can Take You To The Sun' in December, which received positive reviews from music critics. The public also began taking notice of their energetic stage act, but it wasn't long before Treadway was called back to the States and drafted into the military. He was replaced by Englishman Tony Hill (guitar), but when Moe was then drafted and other members were deported in early 1967, the group imploded. Hill would later go on to form the prog-psych band High Tide.

In early 1969, Fontana issued a second Misunderstood 45 ('Children Of The Sun' b/w 'I Unseen'), but the original band's time had already come and gone. Campbell however then decided to reform the group with completely different members in Steve Hoard (lead vocals), Neil Hubbard (guitar), Nic Potter (bass), Guy Evans (drums), Chris Mercer (saxophone) and Attack and Nice alum David O'List (guitar). This lineup issued the excellent single 'Never Had A Girl (Like You Before)' in the summer of 1969, but poor sales caused them to split soon after its release. Campbell and other ex-members went on to form Juicy Lucy.

Artist information sources include: The book, 'Tapestry of Delights Revisited' by Vernon Joynson.