From: London, England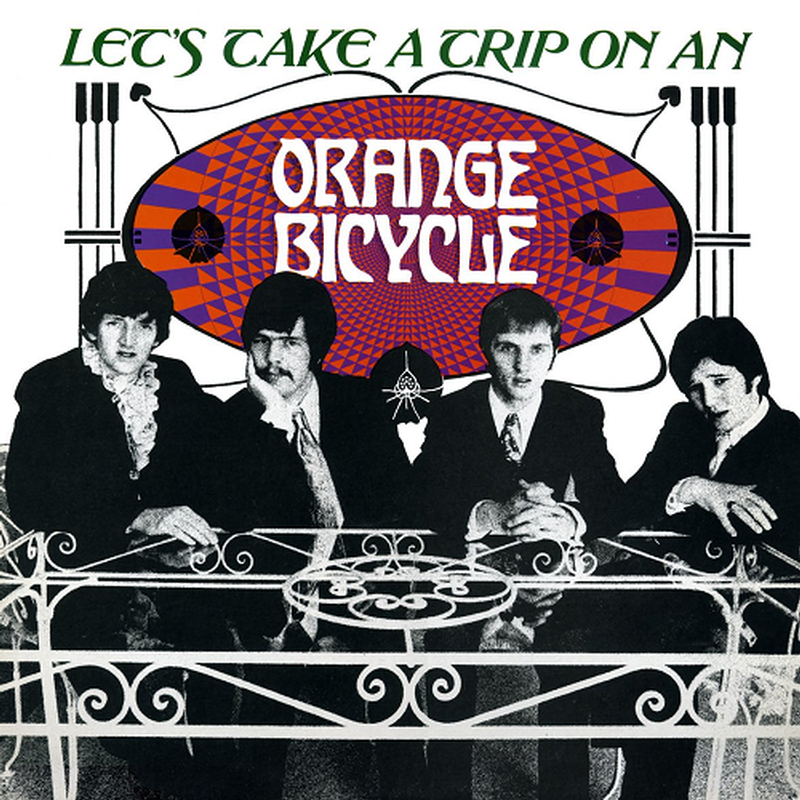 This underrated group started life in the early 60s as Robb Storme & The Whispers, England's answer to the Beach Boys. In the mid 60s, they changed their name to the more mod sounding Robb Storme Group and toured as the backup band for Paul And Barry Ryan for a stint before being replaced by the Majority about a year later. Finally in 1967, they updated their moniker again to the Orange Bicycle to reflect their more psychedelic sound of the time. Original members included Robert J. Scales aka "Robb Storme" (lead vocals), Wilson Malone (keyboards, drums, vocals), Gary Hooper (guitar) and John Bachini (bass).

The band issued their first single ('Hyacinth Threads' b/w 'Amy Peate') in the summer of 1967, which shot to #1 in France and also did well in other European countries, but surprisingly made a smaller splash in their home country of England. The success of their debut single in France prompted the release of an EP there (not surprisingly also titled Hyacinth Threads), which also includes the excellent tracks 'Amy Peate' and 'Dropping Out'. In the late summer of 1968, the band played the first Isle of Wight Music Festival dressed in matching black and orange suits, which was a rather outdated move when sharing the same stage with the likes of the Jefferson Airplane and Pretty Things.

In early 1969, Malone took a hiatus from Orange Bicycle to work on a side project with Mike Bobak and Andy Johns, issuing the outstanding Bobak, Jons, Malone LP Motherlight. Malone also issued a solo LP in 1970. When the band finally got back together again, personnel changes occurred with former Paper Blitz Tissue and Cupid's Inspiration member Bernie Lee (guitar) replacing Hooper, and Kevin Curry also being added as a full time drummer to lighten up Malone's load. Orange Bicycle continued to play and issue singles on major record labels Columbia, Parlophone and lastly Regal Zonophone into 1971, but none ended up becoming nearly as successful as their first. They also released their one and only, self-titled LP in 1970, which is best described as a cover album, with the band remaking songs by the likes of Bob Dylan, Elton John and Denny Lane.

In 1971, the group decided to finally call it quits with Curry joining Supertramp in time to appear on their LP Indelibly Stamped. Malone continued as a solo artist and also went on to become a successful producer and arranger. Controversy revolved around Malone in 1997 when his string arrangements for the Verve's hit 'Bittersweet Symphony' prompted separate lawsuits from past Rolling Stones managers Allen Klein (1967-70) and Andrew Loog Oldham (1963-67), revealing that the arrangements were actually a sampling of the Rolling Stones 1965 hit 'The Last Time'. Monetary settlements were eventually reached and the Verve also agreed to relinquish writing credit of the song to Mick Jagger and Keith Richards.

Artist information sources include: an article by Bryan Thomas at All Music Guide and the book 'Tapestry of Delights Revisited' by Vernon Joynson.