From: Stockport, England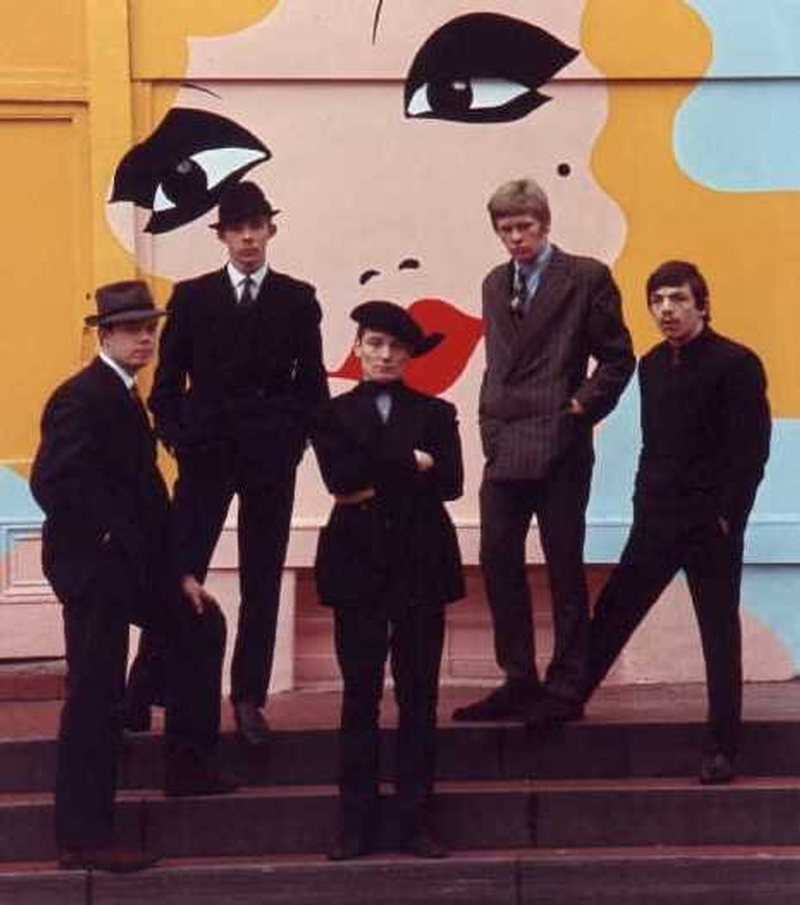 This Manchester area band, originally named the Young Contemporaries Jugband, was comprised of a group of students attending Stockport College of Art, Cheshire. They were formed in 1965 by James Joe Beard (guitar) and Peter "Lucifer" Walker (lead vocals). Other original members included Geoffrey Bourjer (piano, washboard), Ank Langley (jug, bango), Tony Moss (bass) and Dee Jay Robinson (mandolin, harmonica).

In 1966, a demo tape secured the group a deal with Transatlantic Records, with Joe Boyd becoming their manager and producer. Boyd was also working with Pink Floyd at the time and co-ran the UFO Club with John "Hoppy" Hopkins. They renamed themselves the Purple Gang after a group of 1920s Detroit bootleggers and dove head first into the burgeoning hippie scene, playing at the UFO as well as the popular 14 Hour Technicolor Dream event. They were known for an outrageous stage act, garnishing gangster outfits and during one gig, shooting guns (with blanks of course) into the audience.

In the spring of 1967, the band scored a surprise hit with the quirky but cool 'Granny Takes A Trip'. Although the song was truly about an old lady venturing to Hollywood to break into the movies, the BBC banned it due to thinking it was really about tripping on acid. John Peel played it frequently on his Perfumed Garden pirate radio show however, and the UFO Club made it their theme song, helping bolster sales. Later that year, a follow up single ('Boon Tune') written by Syd Barrett was planned, but unfortunately never recorded.

The summer of 1968 finally saw a follow up single ('Kiss Me Goodnight Sally Green'), but it didn't make an impact, prompting the group to split. Transatlantic insisted that they fulfill their contract however, so Beard and Walker reformed the band as a foursome with Robinson and newcomer Geoff Bower (keyboards). It was this lineup that issued The Purple Gang Strikes LP, which also sold poorly and prompted another breakup. The band reformed yet again in 1969 however, with Walker leaving and being replaced by George Jankin (bass) and Irish Alex (washboard, drums). This incarnation strayed away from the acoustic jug band sound, favored for electric rock and roll and quickly established themselves on the college hall scene, playing with the likes of the Kinks, Family and the Pretty Things. The band played into the 70s, but eventually went their separate ways again until in 1998 when Beard reformed it with all new members and released an LP titled Night Of The Uncool.

Artist information sources include: The book, 'Tapestry of Delights Revisited' by Vernon Joynson.