From: Cambridge, England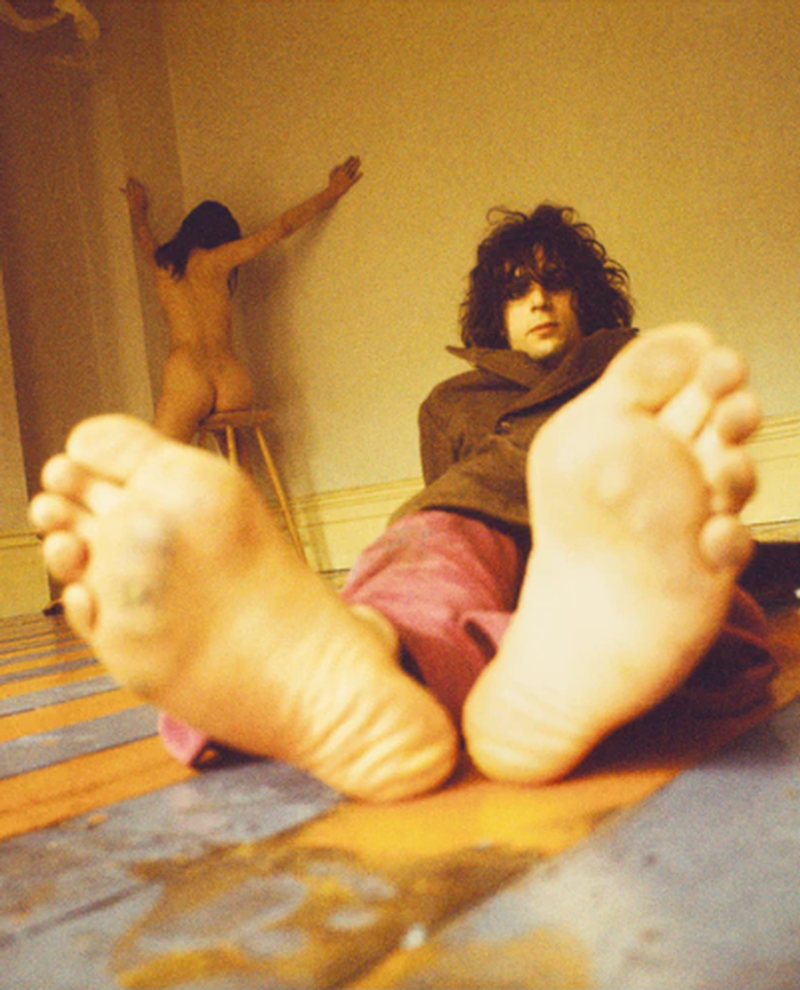 Syd Barrett is best known for being the founder of and original creative genius behind the legendary band Pink Floyd, who had tragically slipped into insanity by the late 60s, catalyzed from taking dangerously huge amounts of LSD.

Born Roger Keith Barrett into an upper-middle class family on January 6, 1946 in Cambridge, England, he was the youngest of five siblings. He had an early aptitude for painting and it was during the early 60s, while enrolled at Camberwell Art School in London, that he became heavily interested in music, primarily the blues.

He joined his first band in 1965, which was then called the Tea Set but was eventually renamed the Pink Floyd Sound by Barrett himself. He was their original lead guitarist and singer, and was responsible for writing the group's first two groundbreaking 45s and the A-side of their third. He was also the primary creative and driving force behind their otherworldly debut LP Piper At The Gates Of Dawn.

Throughout 1966 and 1967, Barrett experienced huge success with the Floyd, but began to slowly drift into lunacy through the excessive use of hallucinogenic drugs. By late 1967, he had began acting erratic on stage and would sometimes miss gigs altogether. The following classic story sums it up: According to Pink Floyd bassist Roger Waters, Barrett came into what was to be their last practice session with a new song he had titled 'Have You Got It, Yet?'. The song seemed simple enough when he first presented it to his bandmates, but it soon became impossibly difficult to learn. As they were practicing it, Barrett kept modifying the arrangement and would then play it again, with the arbitrary changes, and sing "Have you got it yet?" After more than an hour of trying to "get it", the rest of the band painfully realized that they never would, and were simply bearing the brunt of Barrett's rather obtuse sense of humor.

Following a rather disastrous tour of the U.S., David Gilmour (a school friend of Barrett's) was asked to join the Floyd as a second guitarist in order to cover for Barrett as he became increasingly unmanageable. For a handful of shows, Gilmour played and sang while Barrett wandered around on stage, occasionally attempting to join in. The other band members soon tired of Barrett's antics, and in January, 1968, on the way to a show at Southampton University, simply elected not to pick him up. They attempted to retain him in the group as a songwriter, much as the Beach Boys had done with Brian Wilson, but this proved unattainable.

After Barrett's ousting from the Floyd in early '68, EMI's Harvest Records signed him solo, which prompted the release of one 45 in 1969 and two LPs in 1970. The first album (The Madcap Laughs) is quite good and prominently played on TWOS. Featured musicians on this LP include Roger Waters and David Gilmore of Pink Floyd, and Jerry Shirley of Humble Pie. The second album (Barrett) is less impacting, but contains the excellent track 'Baby Lemonade'. It is widely speculated that most of this solo material was actually written back during his most creative years (1966-67) and he actually penned very few if any post-Floyd songs.

In 1972, Barrett formed a new band called Stars with ex-Pretty Things and Pink Fairies drummer Twink. After little success, he eventually moved back to Cambridge and into hiding, living in his widow mother's basement. Syd Barrett lived the remainder of his life as a reclusive painter and sadly past away on July 7, 2006 from pancreatic cancer...shine on.

Artist information sources include: The book, 'Tapestry of Delights Revisited' by Vernon Joynson and an article by Richie Unterberger at All Music Guide. Artist photo by Mick Rock.