From: Costa Mesa, CA, USA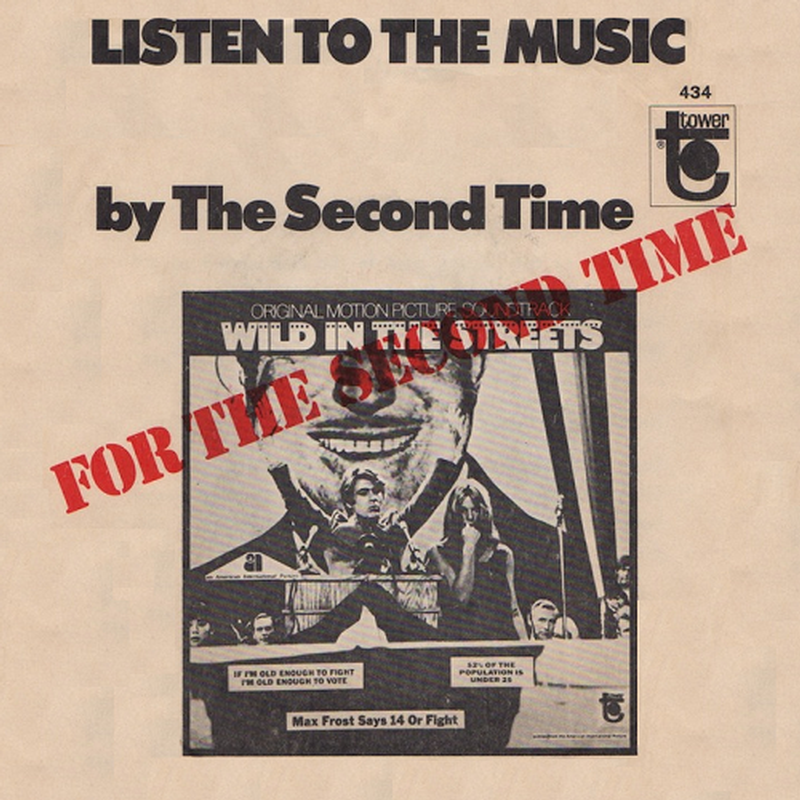 This Orange County outfit formed in the summer of 1965 and got their start playing parties and "Battle of the Bands" competitions. Like many other L.A. area groups, they were influenced heavily by The Beatles, Byrds and Buffalo Springfield. Members included brothers Harold Bishop (guitar, keyboards, vocals) and Mike Bishop (lead vocals), Paul Smith (lead vocals), George McGuire (lead guitar, vocals), Jim Vile (bass, French horn, vocals) and Robert "Butch" Martin (drums, vocals).

In 1967, they hooked up with the management team of Bob Fitzpatrick and Robert Stigwood, who introduced them to Mike Curb. Curb became their producer and got them into the recording studio to cut songs for the soundtrack to the cult classic film Wild in the Streets (more about this late 60s movie can be found in the TWOS Max Frost And The Troopers artist bio). The two songs by the Second Time that appear on the 1968 Tower LP ('Listen To The Music' and 'Sally Le Roy') were written by the now famous team of Cynthia Weil and Barry Mann. 'Listen To The Music' is also featured as the A-side of a single (the B-side track, 'Psychedelic Senate', also appears in Wild in the Streets and is credited to another fabulously obscure outfit called the Senators). In late 1968, a second 45 ('Shadows' b/w 'Magic Man') was issued on the Sidewalk label, but unfortunately it didn't sell well prompting the group to breakup in 1969.