From: Windsor, ON, Canada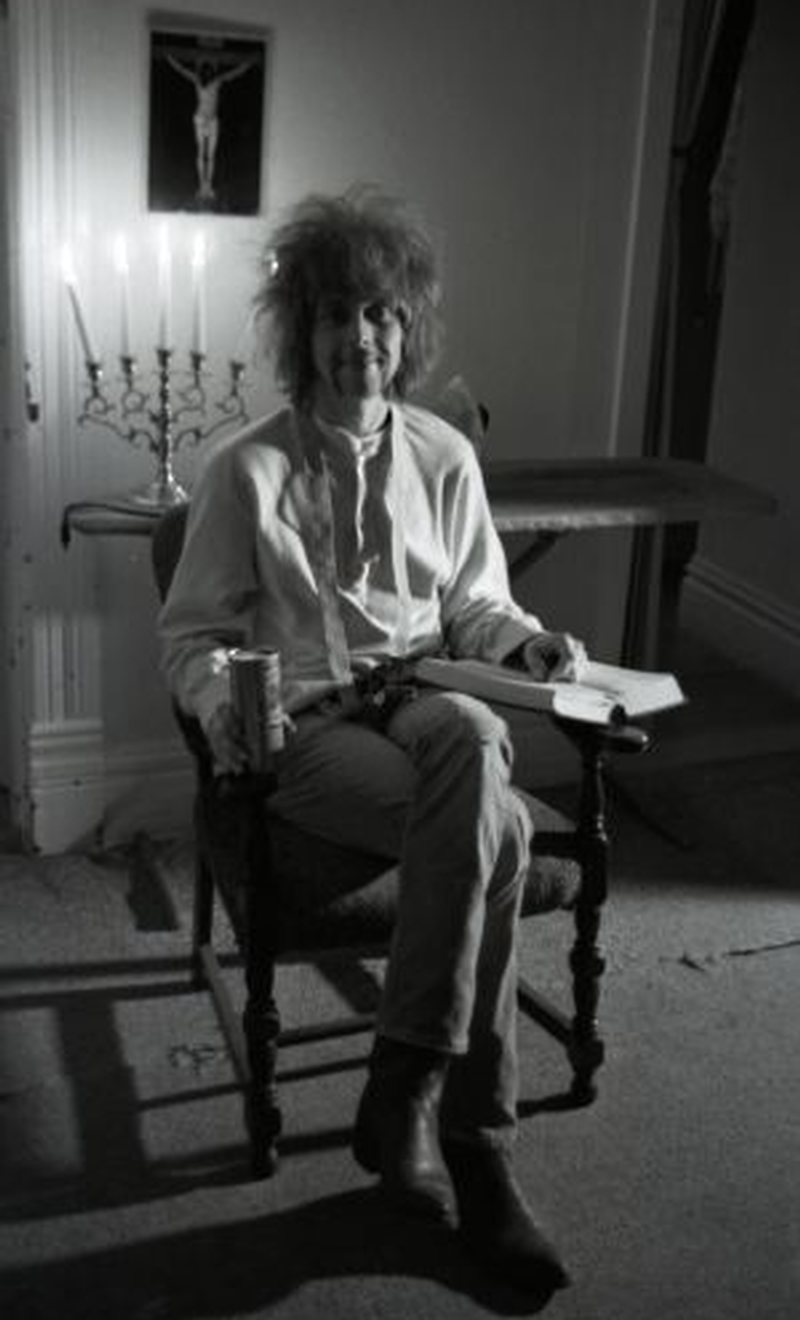 Alexander "Skip" Spence is considered by many to have been the North American equivalent to Syd Barrett in that both where highly creative and successful in their early careers, but then flamed out quickly due to insanity, catalyzed by taking massive amounts of LSD and other drugs. He contributed significantly to the budding San Francisco music scene and over the years has influenced a slew of successful musicians from both sides of the Atlantic.

Spence was born on April 18, 1946 in Windsor, ON, a Canadian town that sits just southeast of Detroit, MI, separated by the Detroit River. His father was a machinist and in the late 1950s decided to relocate the family to San Jose, CA so he could work there in the aircraft industry. Skip's parents bought him his first guitar when he was 10, which he rapidly took to.

The first notable band that Spence played guitar in was the Other Side, which drew large crowds in and around the San Jose area. This exposure eventually gravitated him towards San Francisco, where in 1965 he became an original member of Quicksilver Messenger Service. This didn't last long however as he was quickly recruited by Marty Balin to join his band the Jefferson Airplane as their drummer, because "he looked the part". Having previously played drums in his high school band, Skip became proficient at them very quickly and is prominently featured on the Airplane's debut Jefferson Airplane Takes Off album, co-writing two songs with Balin. He also wrote other songs for the band including 'My Best Friend' (which later was included on the 'Surrealistic Pillow' LP), as well as 'J.P.P. McStep B. Blues'. His stint with the Airplane was relatively short-lived however when in the latter half of 1966, he was canned for taking an unannounced vacation to Mexico. He was then offered a spot to play drums in the Buffalo Springfield, but declined in favor of returning back to guitar and forming his own band, Moby Grape.

Moby Grape was formed by Spence and former Jefferson Airplane manager-producer Matthew Katz in 1966, and was immediately praised by critics as one of the tightest area bands they had ever seen. Unfortunately though, due to a promotion debacle of their first LP and singles, none of the records sold that well, but their debut album is today considered by most to be one of the best to come out of the 60s San Francisco scene. In fact the track 'Omaha' written by Spence was the only one on the record, or any of their other records for that matter, to make it into the Billboard Hot 100, peaking at #88.

In 1968, Spence's mental health took a sharp decline while Moby Grape was recording their second LP in New York City. Other members of the band recalled that Spence had gotten in with some really weird people who were doing heavy drugs. He would disappear periodically and then show back up in a beleaguered mental state. His behavior bottomed out when he tried to chop down a hotel room door with a fire ax to kill one of his bandmates, Don Stevenson, to save him from himself. He then went up to the 52nd floor of the CBS building where they had to wrestle him to the ground causing the band's record producer David Rubinson to press charges against him. This ordeal got him sent to Bellevue Hospital for six months of mental observation, where his was diagnosed with schizophrenia.

While at Bellevue, Spence spent a good portion of the time writing songs for what would become his 1969 solo LP Oar. After he left the hospital, it wasn't long before Rubinson sent him to Nashville to record the tracks he had penned. Described as "one of the most harrowing documents of pain and confusion ever made", the album is masterfully disjointed with Spence solely performing all of the instrumentation and vocals. The highlight on the record is the haunting 'War In Peace', which towards the end tactfully brings in the classic riff to Cream's 'Sunshine Of Your Love' in an offbeat sort of way. Unfortunately the record wasn't promoted by Columbia and epically flopped, causing them to delete it from their catalogue entirely in less than a year after its release.

In the early 70s, Spence briefly formed a band called Pachuca, which didn't pan out. He was also reportedly involved with but not an official member of the Rhythm Dukes, which included other members of Moby Grape along with Bill Champlin of the Sons Of Champlin. He also continued to have minor involvement with later Moby Grape projects and reunions. Unfortunately though, his ongoing mental illness prevented him from functioning properly as a professional musician ever again. Spence tragically passed away from cancer in 1999 at the relatively young age of 52, at which time several notable musicians including Robert Plant, Tom Waites and Beck contributed to a tribute album titled More Oar: A Tribute To The Skip Spence Album.

Artist information sources include: The book, 'Fuzz, Acid, and Flowers Revisited' by Vernon Joynson.