From: Toronto, ON, Canada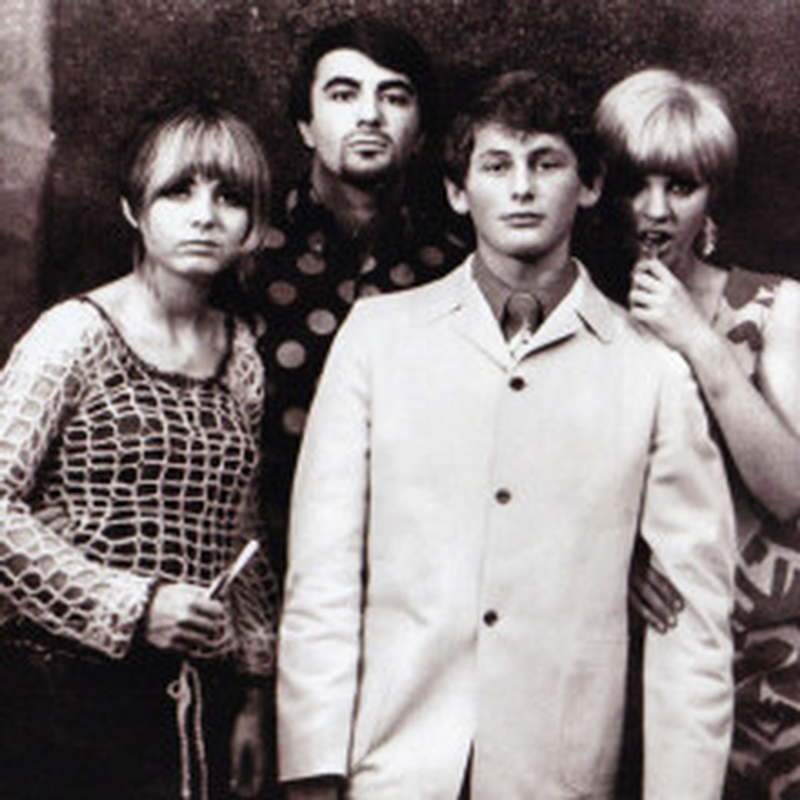 This Canadian vocal ensemble formed in 1967 under the direction of U.S. native Peter Mann (piano, lead vocals) who had relocated to Toronto in 1965 and was working there as a music arranger. There he met Victor Garber (vocals) and Laurie Hood (vocals) who were both acting and music students at the University of Toronto, along with Lee Harris (vocals), who although having three years of vocal training, had never sang into a microphone before. Having two male and two female members, they modeled themselves after the Mamas & The Papas, signed with the local Yorkville label and began working in the studio on a project to mark the 1967 Canadian Centennial. They had modest success right out of the gates with their first single (a cover of Bobby Gimby's 'Canada') that spring, which is quite impressive and hit #40 on the RPM magazine singles chart, but a follow up 45 later in the year didn't fare as well.

In 1968, the group was able to secure a sweet contract with Capitol Records and relocated to L.A. for some recording sessions. A well produced and arranged self-titled LP was issued that summer and includes some great material, including 'Baby Baby', a rendition of Donovan's 'Skip-A-Long Sam', and their original 'The Candy Children Song'. It should be noted that the album was backed by members of the Wrecking Crew, including bassist Carol Kaye, drummer Hal Blaine, future Bread member Larry Knechtel, and guitarist Mike Deasy (Ceyleib People, Flower Pot). Despite decent promotion and appearances on the Ed Sullivan Show and The Tonight Show, the record unfortunately didn't sell that well prompting Capitol to drop them.

In 1969, the group bounced back by securing a deal with Epic Records and issuing a final single ('Save The Country'), but it too sold poorly. They forged on into 1970 however, continuing to perform mainly in Canada until Mann and Harris finally left later that year. Garber and Hood then shortened their moniker to the Shoppe and along with new member, actor-composer Sandy Crawley, continued recording material for TV series and anthologies until splitting for good in 1973. Garber of course went on to become a very successful actor with his first notable starring role as Jesus in the 1973 movie rendition of Godspell. He later acted in several Broadway plays and starred in several popular U.S. TV series, including Alias and Justice. Garber has also appeared in several blockbuster movies including Titanic, Sleepless in Seattle and Legally Blonde.