From: Hackbridge, England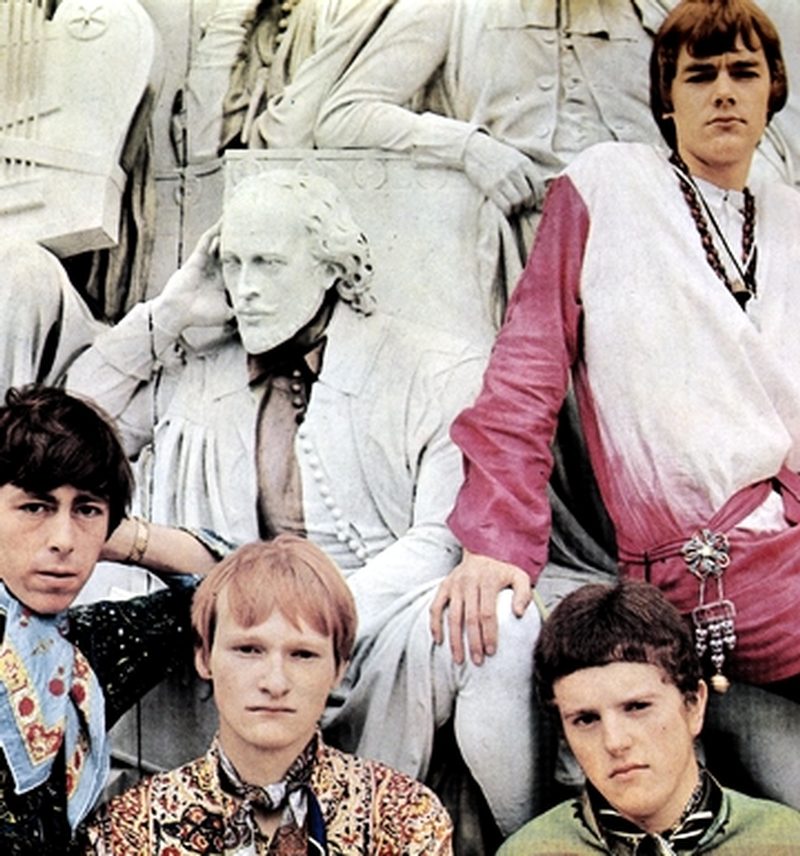 Katch 22 was a sunshine pop outfit that formed in 1964 and hailed from the south London suburb of Hackbridge. Original members included Mike Eastman (guitar, bass), Paul Bonner (drums), and brothers Martin Wayne [Martyn Godbold] (lead guitar) and Robert Godbold (bass). In the summer of 1966, they were signed to the Fontana label and issued their first single ('Major Catastrophe' b/w 'Hold Me') late that year. At around this time, they also supported tours for both the Small Faces and Alan Price Set, and were featured in a Colgate toothpaste television commercial.

In the summer of 1967, Robert Godbold left the fold and was replaced by Paul Clifton (bass). They then issued two more singles which didn't chart, prompting Fontana to refuse the recording of an LP. The group did eventually lay down and release a full-length album titled It's Soft Rock & All Sorts in the spring of '68, but on the discount label Saga Eros. It's interesting to note that although it was only distributed to newspaper stands and Woolworth's department stores, it sold a respectable 75,000 copies. The majority of the record is made up of U.S. band covers from the likes of Buffalo Springfield, the Association and Left Banke.

In the spring of 1969, the group was featured performing two songs in the U.K. film Baby Love, with the title track being quite good and featured here on TWOS. More personnel changes then ensued when Clifton and Wayne called it quits and were replaced by John Curtis (bass) and Keith Wilford (guitar). This incarnation of the band issued two 45s on the CBS label, renaming themselves Westland Steamboat for the second record. Curtis lasted only nine months however and was then replaced by Bryan Jackson (bass). Jackson then left in late 1970 prompting Eastman to move to full-time bass playing. This lineup continued to forge on into '72, playing mostly military bases, until finally calling it quits.

Artist information sources include: The book, 'Tapestry of Delights Revisited' by Vernon Joynson.