From: Stockholm, Sweden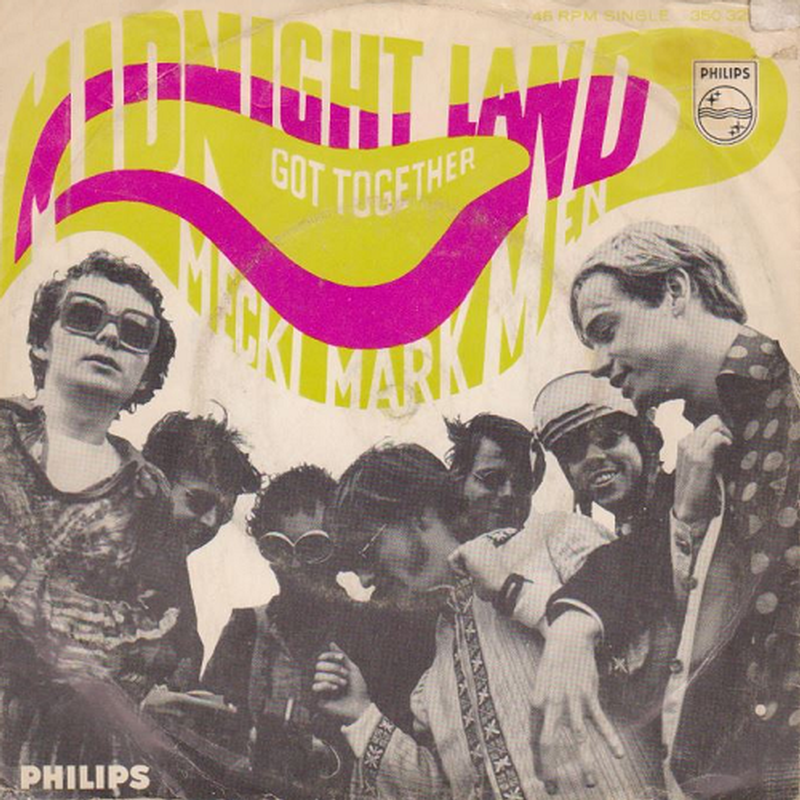 Originally known as the Mecki Mark Five, this Swedish jazz-psych ensemble was formed in 1966 by front man Claes "Mecki" Bodemark (organ, vocals). Other original members included Björn Fredholm (drums), Clas Svanberg (guitar), Hans Nordström (saxophone, flute) and Thomas Mera Gartz (drums, vibraphone, sitar). As a side note, the nickname "Mecki" originated from the 19th century German story and then cartoon and doll Mecki the Hedgehog.

In 1967, the outfit added Anders Sjostedt (trumpet) and Jan-Eric Olsson (bass), signed to the Philips label and issued a debut single ('Midnight Land' b/w 'Got Together') as a septet. Sjostedt and Olsson didn't last long however and the remaining 5-piece then issued a debut, self-titled LP, which was eventually distributed to a whopping 40 countries. The highlight on the album is the haunting 'Love Feeling', which was also released as the B-side of a U.S. only single late in the year. By early '68, Fredholm had also left the fold and the group gained some ground by opening for the Jimi Hendrix Experience during the Swedish leg of their European tour.

Later in '68, the group went through dramatic personnel changes when Gartz, Svanberg and Nordström all left and were replaced by former Baby Grandmothers members Kenny Håkansson (guitar), Bengt "Bella" Linnarsson (bass) and Pelle Ekman (drums). This lineup had all been previously cast in the Swedish version of the musical Hair, which ran at Stockholm's Scalateatern from September, 1968 through April, 1969, playing a total of 155 shows. It was this version of the group that also issued the follow up LP Running In The Summer Night in early 1969. During this time, the band was making numerous Swedish TV appearances and even embarked on a rather extensive tour of the U.K.

In 1970, the Mecki Mark Men was heralded as the first Swedish rock band to tour the U.S., and for three months made the city of Chicago their home base from where they traveled to various other cities to play festivals with Sly & The Family Stone, Jethro Tull, Pentangle and Mountain, among others. Unfortunately though, the tour ended in disaster when the band overstayed their visas and racked up huge fines. While in the States however, the group managed to record a third LP (Marathon) at Chess Records in Chi-Town, which was eventually released on the Sonet label in 1971 after Philips had dropped them. About a year later, the group again went through multiple personnel changes, shortened their name to Mecki Mark and continued playing until finally splitting up in 1980.