From: Newcastle, Australia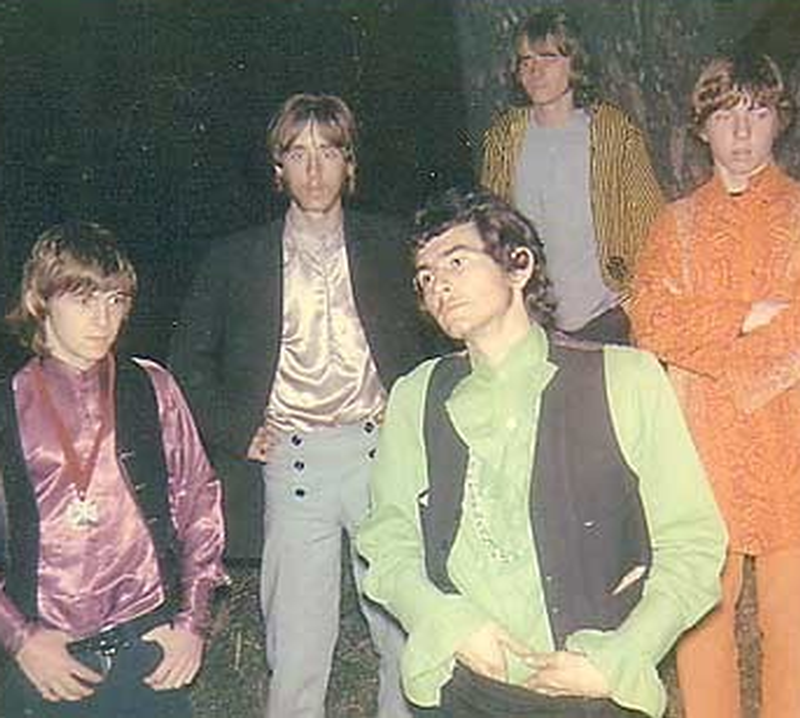 This east coast Aussie band formed in late 1967 and presumably named themselves after the New York City based Velvet Underground. Original members included Steve Phillipson (vocals), Russell Bayne (guitar), David Schofield (organ), Mark Priest (bass) and Herman Kovacs (drums). They reportedly had a rather wild stage act which culminated in frontman Phillipson setting himself ablaze while performing the Jimi Hendrix Experience classic 'Fire'.

In 1969, the group went through some pretty extensive personnel changes when they relocated to Sydney, prompting Bayne, Schofield and Priest to leave and be replaced by Les Hall (guitar), Tony Heads (organ) and Steve Crothers (bass). It was this lineup that then issued their one and only single (a cover of Jefferson Airplane's 'Somebody To Love' b/w an outstanding version of Love's 'She Comes In Colors', but spelled "Colours" on their record) in early 1970. 1971 saw more changes with Phillipson, Hall and Crothers leaving and being replaced by Andy Imlah (vocals), Malcolm Young (guitar) and Michael Szewczyk (bass). This version of the band only lasted about a year however, with Young moving on to form AC/DC. As a side note, Young was also the younger brother of Alex Young aka George Alexander of Grapefruit.

Artist information sources include: The book, 'Dreams, Fantasies, and Nightmares From Far Away Lands Revisited' by Vernon Joynson.