From: London, England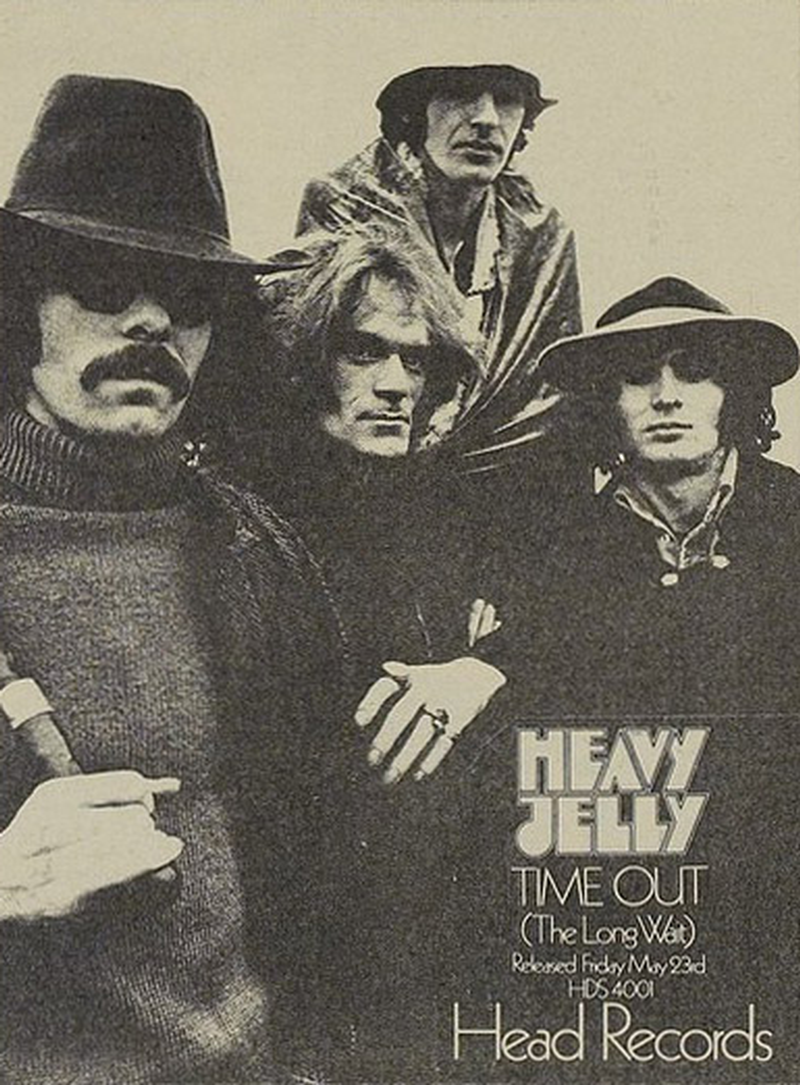 Not to be confused with the totally separate Skip Bifferty pseudonym that released a single on the Island label in January of 1969, this London ensemble began life on a whim, concocted in late 1968 by John Elliot who published a fictitious, favorable "Heavy Jelly" review in the magazine Time Out to see if its readers could be induced to line up at record shops in an effort to buy something based entirely on a made up article. The gimmick worked to the extent that a group was hastily formed around Shotgun Express alumnus John Moorshead to release the May, 1969 single 'Time Out (The Long Wait)' b/w 'Chewn In' on the Head label. Other contributors on this 45 included Alex Dmochowski (bass), Carlo Little (drums) and an unidentified individual simply known as "Rocky". Jim Capaldi and Chris Wood then briefly joined the fold, but quickly exited in favor of an offer from Steve Winwood to reform Traffic.

To bring new life into the band, Morrshead and Dmochowski were then joined by Jackie Lomax (vocals, guitar, piano) and former Animals member Barry Jenkins (drums). It was this lineup that recorded the promotional, self-titled LP in early 1970, with songs written entirely by Lomax, featured here on TWOS. Other notable musicians that played on the album in some form or fashion included Mike Kellie (Spooky Tooth), Ric Grech (Family, Blind Faith), Bad Finger members Pete Ham and Tom Evans, and famous session musicians Jim Price on horns and Bobby Keys on Saxophone. Even with all of this horsepower behind it, the record was greeted with only a lukewarm response prompting the group to quickly disintegrate.

Artist information sources include: The book, 'Tapestry of Delights Revisited' by Vernon Joynson and an article at All Music Guide.