From: San Francisco, CA, USA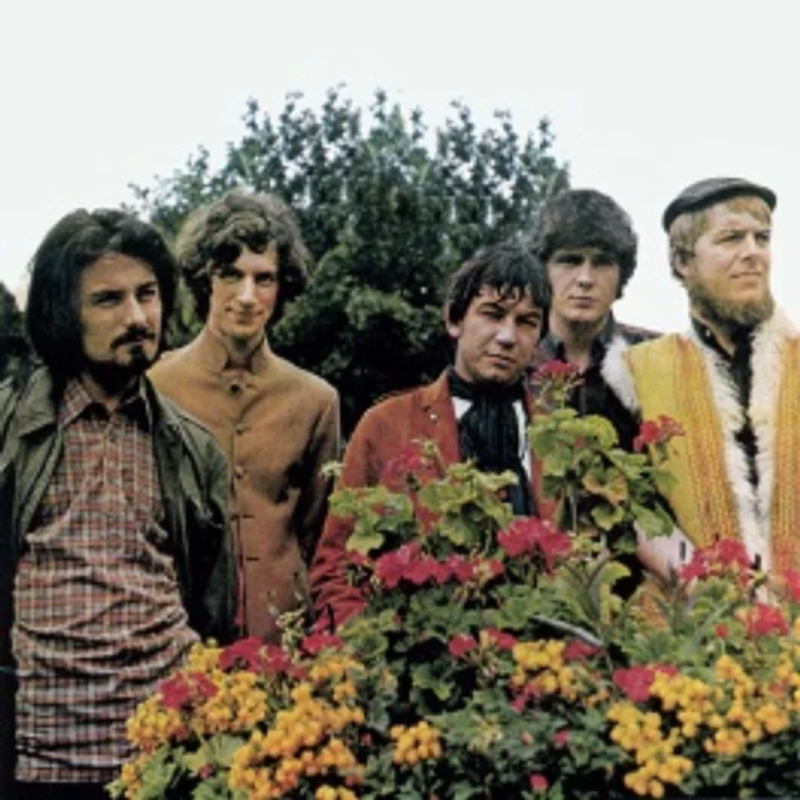 Eric Burdon (vocals), along with Barry Jenkins (drums), were both members of the original London based Animals and, when that ensemble broke up in mid 1966, they reformed a completely new version of the group and moved to San Francisco, CA. Other original members included John Weider (guitar, violin), Danny McCulloch (bass) and Vic Briggs (guitar). This all English band, sometimes called the New Animals, completely embraced the San Francisco scene and drenched themselves in the 1967 Summer of Love.

With Burdon now signed to MGM, a first LP (Eric Is Here) was released in the spring of 1967 and includes the excellent pop-psych groover 'In The Night', which was penned and later issued by Boyce & Hart. This record is considered by many to be more of a Burdon solo project due to it only including him and Jenkins, supported by session musicians. It should also be noted that this album is not really psychedelic, except for a few tinges here and there, and contains mostly R&B covers backed by an orchestra.

In the summer of 1967, the entire band hit psychedelia head on with the release of the LP Winds Of Change, which includes the Top 10 hit 'San Francisco Nights' and the excellent 'Poem By The Sea'. Some of the songs during this period though are borderline exploitative, using corny narratives and sound effects, which now sound to most as very dated. The spring of 1968 saw the release of the LP The Twain Shall Meet, which includes the Top 20 hit 'Monterey', the excellent anti-war anthem 'Sky Pilot', which also reached the Top 20, along with the outstanding 'Just The Thought' and 'We Love You Lil'.

In the late summer of 1968, the band released the LP titled Every One Of Us, which includes the outstanding, jazzy instrumental 'Serenade To A Sweet Lady'. By this time, Burdon's old friend and ex-Dantalian's Chariot member Zoot Money (Hammond organ, piano, vocals) had joined the band, but was credited on the album as "George Bruno" due to contractual reasons.

By the end of 1968, both Briggs and McCulloch had split so the band brought in Money's longtime stablemate and another ex-member of Dantalian's Chariot, Andy Summers (guitar) of future Police fame, while Weider switched to bass. They then released a final double LP titled Love Is, which includes a great cover of the Dantalian's Chariot tune 'The Madman Running Through The Fields' (penned by Summers and Money), although is does sound almost exactly like the original version. It should also be noted that one can hear a hint of early Police in this song with its fast hypnotic bass lick.

Finally in 1969, Burdon pulled the plug on what was left of the Animals. He then hooked up with a Los Angeles-based group called War and started a subsequent solo career. John Weider went on to become a member of Family.