From: Los Angeles, CA, USA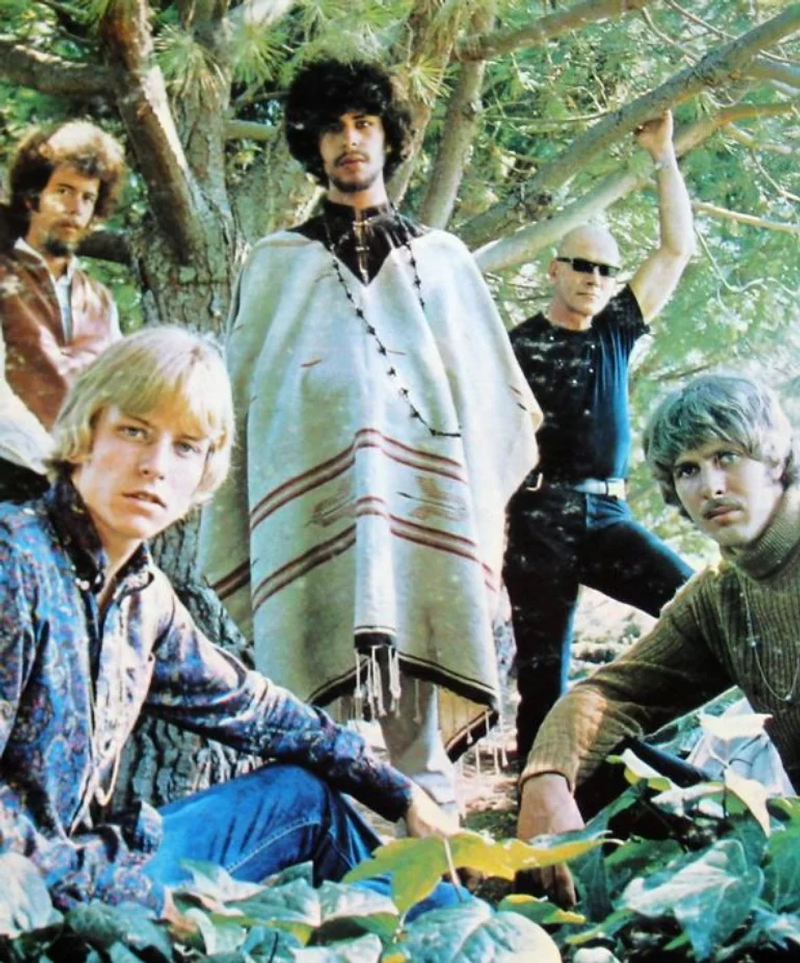 Formed in Los Angeles in 1967, Spirit is considered by many to be America's most proficient band to successfully link 60s psychedelia and 70s progressive rock. Original members included Randy "California" Wolfe (lead guitar, vocals), Jay Ferguson (lead vocals, percussion), Ed Cassidy (drums, percussion), Mark Andes (bass, vocals) and John Locke (keyboards).

In early 1966, Wolfe, a 15 year old guitarist from L.A., met Ferguson and Andes, forming the folk-rock outfit the Red Roosters. Wolfe's stepfather, Ed Cassidy, was enlisted as the drummer and John Locke took on the keyboards. Cassidy, considerably older than the rest of his bandmates, already had an impressive resume having played with jazz giants Theolonious Monk, Cannonball Adderley, and Gerry Mulligan, while Locke also had an extensive jazz background, previously playing with Cassidy and Taj Mahal in the Rising Sons.

In mid 1966, the Red Roosters broke up when Wolfe moved to New York City were he met a yet to be famous Jimi Hendrix and joined his band Jimmy James & The Blue Flames. It was during this period that Wolfe was given the stage name "Randy California" by Hendrix to differentiate him from another Randy in the Flames whom he had already nicknamed "Randy Texas". When the offer came to record in England, Hendrix asked California to join him, but his parents prohibited it, thus denying California the chance to become a part of the Jimi Hendrix Experience. California returned to Los Angeles where he and Cassidy quickly reunited with Andes (who had been playing with Canned Heat), Locke and Ferguson, first calling themselves Spirits Rebellious. They soon shortening their name to Spirit and began playing regularly in L.A. at the Ash Grove.

Cassidy was instrumental in shaping the band's varying musical backgrounds into distinct interpretations of rock, jazz, blues and classical. A recording contract was reached with Ode, a project of Mamas & The Papas producer, Lou Adler. The group's self-titled debut LP, released in early 1968, blends various styles superbly with pop oriented songs like 'Uncle Jack' and 'Straight Arrow', balancing out more adventurous compositions like 'Elijah' and 'Fresh Garbage'. Another song off the record, the very noncommercial 'Mechanical World', was the band's first single and displays a slightly avant-garde sound. England was especially receptive to this album as the track 'Water Woman' was covered by several UK bands including the Amazing Friendly Apple and Angel Pavement, while the instrumental 'Taurus' inspired Led Zeppelin on the guitar intro to their classic 'Stairway To Heaven'.

Late 1968 saw the release of their second LP (The Family That Plays Together), which got a sales boost from the hit single 'I Got A Line On You'. This has since become their signature song and gets the album off to a rollicking start. The FM staples 'Poor Richard' and 'Silky Sam' round out an impressive side one while the psychedelic 'Dream Within A Dream' and 'Aren't You Glad' remain two of their most underrated songs.

In 1969, they began work on their next project which was mainly instrumental music for the soundtrack to the seldom seen film Model Shop, starring Gary Lockwood. Though originally unreleased, the film's soundtrack was finally compiled on CD by Sundazed in 2004 and illustrates the bands virtuosity and is highly recommended. Still in soundtrack mode, Spirit delved into recording their next LP, Clear. Though it didn't chart as high as their earlier efforts, this album contains solid hard rockers ('Dark-Eyed Woman' and 'New Dope In Town') mixed with a balance of atmospheric instrumentals ('Ice' and 'Clear'). They also released a non-LP single at this time, the futuristic '1984', that charted modestly.

Their next album, and last to feature the band's classic lineup, was the 1970 Twelve Dreams Of Dr. Sardonicus, which is considered by most to be the band's finest work. It contains one of their most enduring songs, the ecologically conscious 'Natures Way', while the fun-loving 'Animal Zoo' and 'Life Has Just Begun' catch the group at perhaps their most optimistic. 'Mr. Skin', arguably one of their best songs, was a wink and a nod to drummer Cassidy, whose shaven head helped him become a focal point of the band. Despite the high quality of the material, "Sardonicus" was surprisingly the band's lowest charting album to date. Following the accompanying tour and a less than glowing review from Rolling Stone magazine, the group disbanded, disillusioned with the negative reception to what they thought was their best effort.

Andes and Ferguson went on to form Jo Jo Gunne with Andes' brother Matt and released four albums in the early 1970s. Andes subsequently formed Firefall, while Ferguson later embarked on a successful solo career and became a seasoned session musician. California also recorded several solo records and, along with Cassidy, toured and recorded as Spirit with various lineups over the years, including several reunions with other original members. In early 1997, Randy California was sadly lost at sea while rescuing his son from a rip current off the coast near their home in Molokai, Hawaii.