From: Los Angeles, CA, USA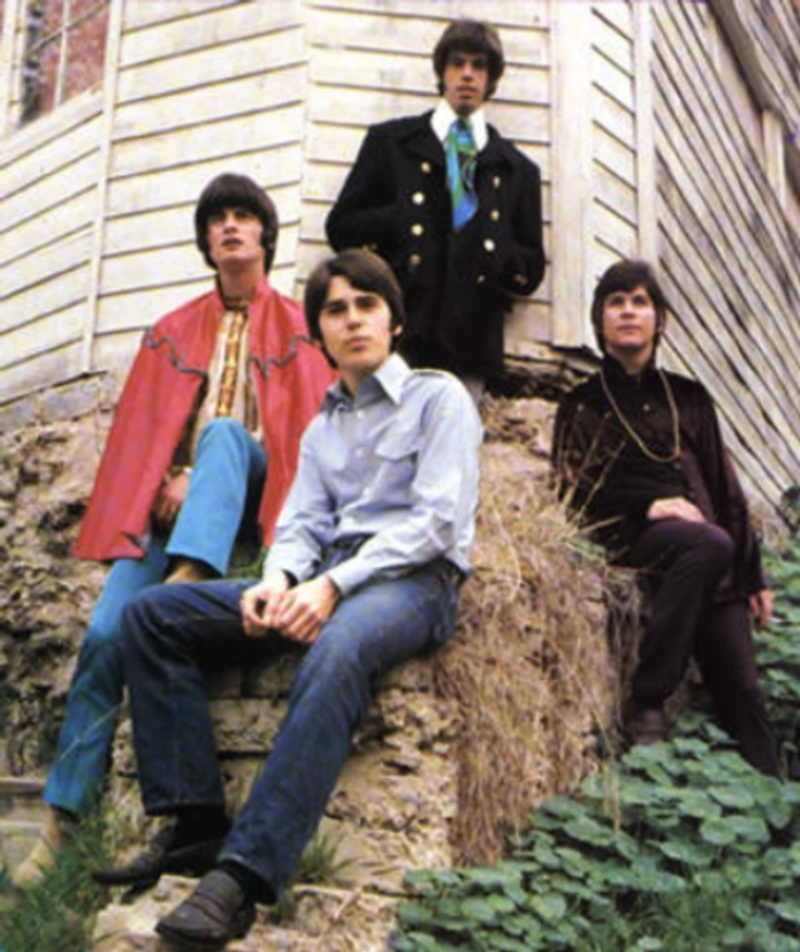 The Merry-Go-Round was a Los Angeles quartet featuring 16 year old Emitt Rhodes (guitar). Originally a drummer in the Palace Guard, Rhodes and high school friend Gary Kato (lead guitar) formed the Merry-Go-Round in 1966. They soon recruited two seasoned players to complete the band: Joel Larson (drums) who was formerly of the Gene Clark Group and Bill Rinehart (bass), formerly of the Leaves and also the Gene Clark Group. As a natural songwriter, Rhodes' beautiful melodies and sparkling vocals drew quick comparisons to The Beatles and Byrds.

Their first two singles, 'Live' and 'You're A Very Lovely Woman', hit #1 in Los Angeles (both were minor hits nationally) and a debut, self-titled LP was quickly recorded and released to take advantage of the singles' local success. This album, impressive in its own right, is entirely comprised of original material. The song 'On Your Way Out' shows Rhodes skill with trippy vocal arrangements while the Byrds-like 'Had To Run Around' illustrates the band adept at folk-rock. The finely produced 'Time Will Show The Wiser' makes use of backwards guitar solos and 'Gonna Fight The War' is one of the earlier attempts at anti-war sentiment, but hidden in a straight pop song.

Their initial success saw the Merry-Go-Round making several TV appearances and touring extensively with bands such as the Jimi Hendrix Experience, the Doors, Big Brother & The Holding Company, the Strawberry Alarm Clock and Jefferson Airplane. Despite their seemingly bright future, Rinehart abruptly left the band due to disagreements with management. Recording began on a follow-up LP and a stream of singles like 'She Laughed Loud' and ''Till The Day After' were released. 'Come Ride, Come Ride' is their most psychedelic song and, like much of their material from this time, borrows heavily from The Beatles' Sgt. Pepper's sound. Despite the quality of the singles, amazingly none charted, which caused their follow-up album to be put on hold.

A conflict between Rhodes and Kato over management finally caused the band to split up in 1969. Emitt Rhodes of course went on to have a moderately successful solo career. Luckily for fans of the Merry-Go-Round, an excellent compilation retrospective titled Listen, Listen: The Definitive Collection was released on Rev-Ola Records and includes their entire recorded output as well as a hidden track: an unreleased cover version of the Beach Boys 'California Girls' featuring Herb Alpert on trumpet.