From: Los Angeles, CA, USA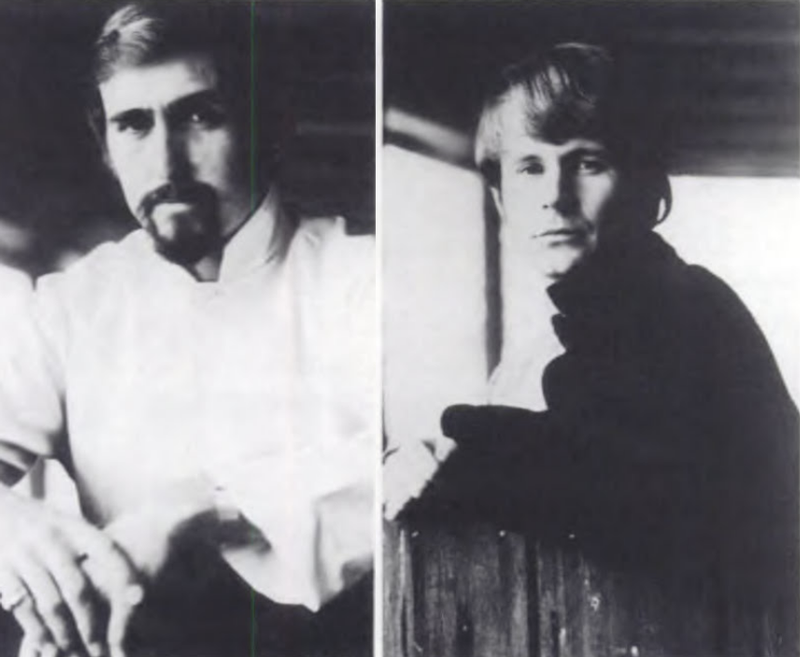 Sagittarius was a pop-psych studio outfit formed in the spring of 1967 by record producer and songwriter Gary Usher. Usher had been involved with music as a songwriter since the early 1960s (including writing lyrics for some of Brian Wilson's earliest songs), and soon branched out into production work. After considerable success, he eventually became a staff producer for Columbia Records where he produced what are now known as classic LPs for the Byrds, Peanut Butter Conspiracy and Chad & Jeremy. Usher began working with Chad & Jeremy in early 1967 and, as he was searching to find them a hit to record, ran across the Ivy League's outstanding 'My World Fell Down', which he fell in love with and pitched to the duo as a sure fire hit. Unfortunately they balked at the idea of covering the track, so Usher decided he would record it himself.

To form a studio group, Usher brought in various L.A. session musicians, as well as friends such as Beach Boys touring alumnus Glen Campbell (lead vocals) and Bruce Johnston (backing vocals), and singer-turned-producer Terry Melcher (backing vocals). He finished the recording by adding an interesting musique concrète bridge and presented it to Columbia executives under the moniker Sagittarius, named after his astrological sign. A single was quickly released and reached #70 on the Billboard Hot 100, which gave Usher the green light to begin work on an LP, which he brought fellow producer Curt Boettcher in to collaborate with.

In the summer of 1968, the debut album (Present Tense) was released, which includes an improved version of 'My World Fell Down' as well as other highlights in the excellent 'Another Time' and 'The Truth Is Not Real'. Unfortunately, the LP didn't sell well prompting Usher to leave Columbia to start his own label with Boettcher called Together. Going off on their own allowed them to start work on a second Sagittarius LP (The Blue Marble), which was issued in 1969. This album makes extensive use of the Moog synthesizer throughout the record, as Usher had previously utilized in the production of the Byrds' LP The Notorious Byrd Brothers. Highlights on the record include 'Gladys' and a cover of the Beach Boys' 'In My Room', which became a minor hit peaking at #86. Unfortunately, this album too was a commercial failure, bringing an end to Sagittarius.

Artist information sources include: The book, 'Fuzz, Acid, and Flowers Revisited' by Vernon Joynson.