From: Birmingham, England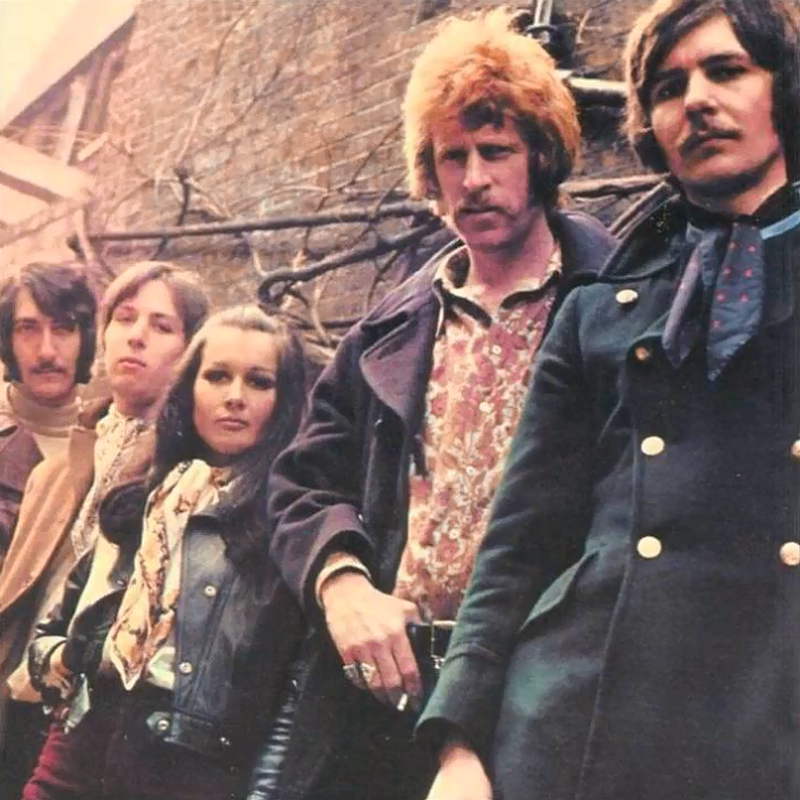 This Birmingham based folk-psych ensemble formed in the latter half of 1967 and was initially comprised of multinationals from England, Norway, Canada and Australia. Original members included Georg Hultgreen (bass, vocals), Michael Rosen (guitar, lead vocals), Trevor Lucas (guitar, vocals), Kerrilee Male (vocals) and Gerry Conway (drums). The name Eclection was coined by none other than Joni Mitchell (who was performing in English folk clubs at the time and pals with Rosen's girlfriend) to describe their eclectic origins and musical style.

The band regarded themselves as being a "progressive rock" act, a term which had not yet come into widespread use. They began recording at London's IBC Studios in December, 1967 with Australian record producer Ossie Byrne and arranger Phil Dennys, who had both worked on the Bee Gees' first hit 'New York Mining Disaster 1941'. The tracks were recorded as rehearsed, with vocal harmonies and ornate orchestral arrangements overdubbed later. The group released their first single ('Nevertheless'), written by Rosen, in June, 1968, which received some airplay in the U.K. but did not chart. They also appeared on Dutch TV, BBC radio, and the BBC TV show Colour Me Pop.

The band's self-titled LP was issued in the summer of '68 with eight of the songs written by Hultgreen and the remaining three by Rosen. Hultgreen and Rosen also shared the lead vocals with Male's strong female pipes. The group's style can be compared to the Seekers, Jefferson Airplane, and the Mamas & The Papas, with a dash of Moody Blues sprinkled in for good measure. After the album was released, the band began to perform at festivals and in clubs around Britain. Their second single (a cover of the U.S. based Kaleidoscope's song 'Please' titled 'Please (Mk. II)') was released in October, 1968; however, that month Male decided to leave the fold and returned to her native land of Australia. She was immediately replaced by Dorris Henderson (vocals) and the single was re-recorded with Henderson's vocal part replacing Male's.

In December, 1968, Eclection supported the Beach Boys on a 10-day tour of the U.K., and afterwards continued to gig around in various clubs. Rosen then left in March, 1969 prompting the band to recruit Gary Boyle (guitar) and ex-Deep Feeling and Blossom Toes member John "Poli" Palmer (keyboards); however, Boyle only lasted a few months before leaving. The ensemble continued as a five-piece and performed at the Isle of Wight Festival in August, 1969, but then Hultgreen decided to part ways. The remaining foursome continued to play live for several months until finally agreeing to split up in December, 1969 when Palmer left to join Family.

Artist information sources include: The book, 'Tapestry of Delights Revisited' by Vernon Joynson and an article by Richie Unterberger at All Music Guide.